Air Conditioning Replacement in Santa Monica, CA
When the thermometer rises in Santa Monica during summer, you want your air conditioning to work. If you're thinking about upgrading your air conditioner or need a replacement, it's important to contact a reliable and experienced AC installation company.
Lenco Heating & Air Conditioning is a licensed, NATE certified air conditioning contractor. We've been installing air conditioner in Santa Monica since 1969. We have the knowledge and experience to handle any air conditioning replacement.
When You Need Air Conditioning Replacement
Every appliance you own has a limited lifetime, and your air conditioner is no different. There might be different reasons to replace your air conditioner. Maybe repair costs are adding up or your unit is broken beyond repair. Sooner or later you will need to hire an AC installation contractor. You'll want to hire an HVAC contractor who will measure your home, review your comfort needs & install the AC unit correctly. Lenco can help you. We can provide you with cooling options like air conditioners, heat pumps & ductless mini splits.
Lenco Heating & Air Conditioning has the tools & expertise necessary to meet your air conditioning installation needs. We've been serving Santa Monica since 1969, and are capable of making sure your home remains cool for years to come.
Seasonal AC Maintenance
Preventative maintenance is the best way to protect your investment. The NATE-certified team from Lenco can increase the value of your cooling system and lowering monthly costs.
The alternative to preventative service is air conditioning repair. Repairs not only cost far more than seasonal maintenance, but they also tend to happen at inopportune times. Whether you're confronted by minor issues or complete system breakdown, you're dealing with disruption, discomfort, possible property damage, and even risks to your health.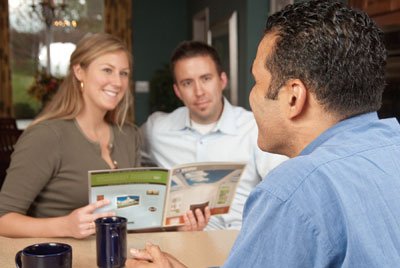 Contact us for
Air Conditioning Replacement
in Santa Monica, CA