Furnace Repair in Los Angeles, CA
Whatever your heating needs may be, Lenco Heating & Air Conditioning can handle them. From furnace repair in Los Angeles, CA to replacement & maintenance, we take care of it all! During cold winter months in Los Angeles, it's important to have a heating system that safely works so, you can depend on to keep your home warm when you need it the most.
A well maintained furnace will properly heat a home all winter long. To save money on your energy bill and on future repairs, it's a good idea to schedule a regular checkup of your heating system before winter arrives.
Comprehensive Furnace Maintenance
Having a well-maintained heating system in your home is an investment you can depend on. By taking good care of it now, you'll be able to use it for years to come. Experienced and skilled in working with all major brands and models of furnaces, our trained technicians are knowledgeable in handling all types of furnace repairs and installations in Los Angeles, CA. Whether you have an older model or a new one, we'll make sure your furnace is running at its maximum performance level.
Furnace Repair & Maintenance
Regular furnace maintenance helps keep your system running properly and reliably, extending the life of your equipment. There will come a time where you'll need a professional repair. Our service technicians will identify any components that need attention or replacement. Components that are continually in use will wear out eventually. Regular inspections of your heating system will ensure that these normal events don't take you by surprise.
Heating Repair
When your heating system no longer keeps your home warm, let Lenco provide you with heating repair in Los Angeles. We can identify and correct any issue, and get your home warm again.
Our heating repair technicians can do everything involving service calls for HVAC systems. Problems big or small, expert HVAC service is our specialty.
This company is extremely professional, always on time and above all extremely well educated in their craft. If you're looking for a job well done, accurately executed and done right the first time there's no one that I trust more with my Heating and Air conditioning units than Mike at Lenco!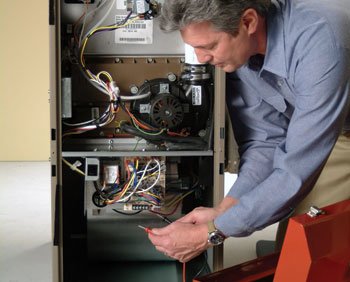 Contact Us For Furnace Repair
in Los Angeles, CA