Furnace Repair in Santa Monica
Our furnaces get a workout during the winter months in Santa Monica. When it's cold it's important that you have a heating system that is prepared to keep you and your family warm. Unfortunately, furnaces can break down when you least expect it. That's when you can depend on Lenco Heating & Air Conditioning to provide professional furnace repair in Santa Monica. Lenco will make sure this repair is made quickly and in time for your family to remain comfortable.
It can be difficult to figure out what seems to be the problem with your furnace unless you have the heating technical expertise, experience and heating diagnostic equipment. We employ highly skilled HVAC and heating technicians who are adept at handling a wide range of different furnaces, regardless of how old your unit may be. When you call for a furnace repair, or us for heater repair we respond quickly so that you can rest assured your comfort will be restored quickly. We also stand fully behind our work so that you can be as confident as we are about the quality of our workmanship and customer service. Call us for heating repair in Santa Monica.
Furnace Replacement
Lenco Heating & Air Conditioning will do everything we can to repair your furnace. If your heating system can not be replaced we can help you find the right furnace for your home & budget!
It's important to realize that your heating system is a large and complex system that requires the technical expertise and experience that only a professional can provide.
Lenco Heating & Air Conditioning has years of experience when it comes to making sure your new heating system is an exact fit for your home and will keep your family safe and warm when those cold winters arrive. So, let us help you select a new furnace for your home, and then install it correctly so that it's seamlessly integrated into your home.
Alan Z.
I recently had a stellar experience using Lenco Heating and Air.I wanted to upgrade my aging forced-air heating unit with a newer, more efficient system. I had both logistic and financial constraints that Lenco was able to accommodate. Their bid was competitive, they arrived precisely as planned, finished on schedule and left the house clean of any debris. Javier and his crew worked in a very diligent and professional fashion while politely putting up with my fastidiousness. Once the system was installed it required a bit of fine tuning. Mike came back promptly to work out the few kinks that needed to be ironed out with a patient finesse.It's rare to get a competitive price, quality work and timely service but I feel I got all three with Lenco. I would highly recommend.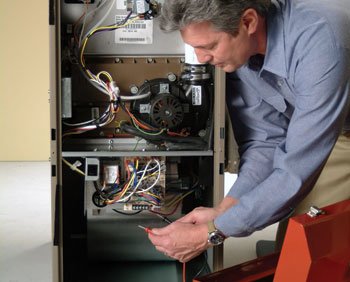 Contact Us For Furnace Repair
in Santa Monica