YORK® Split System Heat Pumps
Year-round comfort with exceptional efficiency? That's what a YORK® heat pump unit delivers. Whether removing heat and humidity from the air to keep you cool, or drawing heat indoors to keep you warm, you can count on YORK® heat pumps all year long.
When you have a heat pump system is installed, you have fewer moving parts getting the job done, which translates to less maintenance and less need for repairs as the system ages. Heat pumps are also more energy efficient. If you need professional heat pump repair, replacement and installation in Los Angeles, Call Lenco Heating & Air Conditioning at (310) 473-2580.
View our heat pump recommendations.
Hybrid Heat Pump HVAC System
An electric heat pump is used in conjunction with a furnace. The furnace is used to heat the home when outdoor temperatures are colder. During milder temperatures, when indoor heating is still needed, the heat pump can be an efficient, supplemental heating source. Additionally, the heat pump can also be the source of cooling when air conditioning is needed. Balancing the flow between components is automated by the control of your thermostat.
Heat Pump Installation
We are a York Certified Comfort Expert. Our trained & NATE certified technicians will provide professional heat pump installation. Our technicians will be able to recommend the best heat pump solution for your home and comfort needs. We will consider all of the factors when selecting the proper size and type of heat pump, including the size of your home, windows and construction.
Get an estimate for a heat pump installation in Los Angeles, CA.
Call Lenco Heating & Air Conditioning at (310) 473-2580.
PRECISE, CONSISTENT TEMPERATURES
YORK® residential heat pumps provide efficient performance to deliver accurate, consistent indoor comfort year-round.
Dependable, high-efficient YORK® AC units can save you money on energy and maintenance costs over the long-term.
Built to world-class quality standards and backed by industry-leading warranties, YORK® air conditioners deliver both comfort and peace of mind.
All of our systems come standard with industry-leading warranties because, at YORK®, we believe nothing is more comfortable than peace of mind.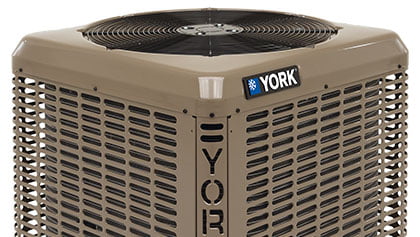 Get an estimate for heat pump installation in Los Angeles, CA.