Air Conditioning Installation in Santa Monica, CA
When you air conditioner cannot be repaired & you need to buy a new system call Lenco. Get a FREE Estimate for air conditioning installation in Santa Monica, CA. We offer quality products and services at competitive pricing.
Air Conditioning Installation & Replacement in Santa Monica
Lenco can help you select the best air conditioning system for your home. We are NATE certified and will provide complete installation services that will ensure your air conditioner is as energy-efficient and reliable as possible.
Whether you need a brand new AC installed or just replacing an older unit, we can do the job right.
Air Conditioner Size
Purchasing a new cooling system is a big financial decision and you need to make sure that it's appropriately sized for your home and that it's installed correctly the first time. Our expert air conditioning technicians will help you choose the best unit for your home. In order to get the most energy & operating cost savings, your AC needs to be the right size for your home. To determine correct size, measurements of the house are necessary.
Units that are sized too large for the home are susceptible to short cycling and can cause uneven temperatures throughout the house. The air is not circulated as much as it would be with a system of the correct size.
When a unit is too small, it will struggle to keep up with demand and in turn cost you more in monthly utility bills.
When it's time for a new air conditioner in your Santa Monica home, Lenco is here to help you choose the best cooling unit for your needs.
Residential & Commercial AC Installation
We provide air conditioning installation in Santa Monica to homeowners & businesses. Our technicians are trained to install a variety of air conditioners, from conventional ducted systems like central air & heat pumps to ductless mini splits. Our goal is to give our customers the results they are looking for in a new air conditioner, so don't hesitate to call the air conditioner installation professionals in Santa Monica, CA.
AC Repair in Santa Monica, CA
Whether you need a brand new system or a quick and simple AC repair in Santa Monica, CA, we've got the knowledge and expertise to provide you with timely, economical and professional solutions.
Don't let the heat take over your home – call us now and get the best air conditioning repair in Santa Monica, CA!
John H. - Santa Monica, CA
Lenco is honest and does great quality work at a great price.
I had an older, two unit system that went out. After getting 6 bids from various AC companies, I selected Lenco based on the thoroughness of thier diagnosis, friendlieness, and competetive price. They pressure tested each component of both systems to isolate the problems to ensure we were not needlessly replacing expesnive componenets, whereas other companies didn't take the time to properly diagnose. One company in particular (Brody Pennell) was so outlandishly expensive it was laughable.
Lenco did a great job with the install, multiple tests to ensure everything was working corretly, and am a happy customer.
Highly reccomend.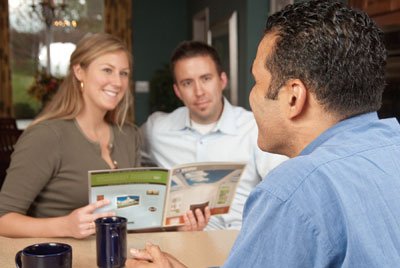 Get an Estimate for
air conditioning installation