Mitsubishi Ductless Mini-Split in Los Angeles, CA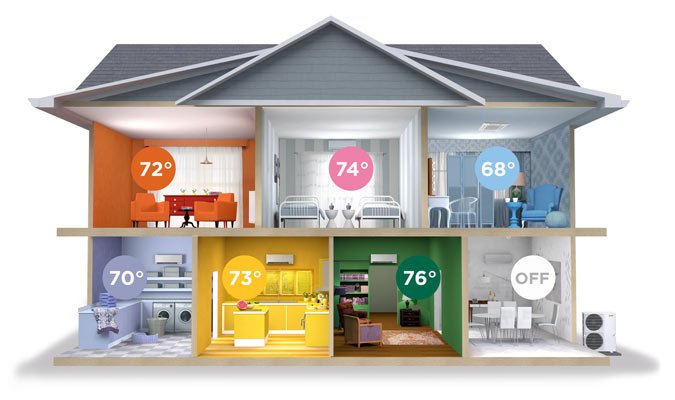 The Right System for You
Whether you have a single uncomfortable room, you're renovating your entire house, or you're building a home from scratch, Mitsubishi Electric has a Zoned Comfort Solution™ that fits your unique needs. Because our systems focus on individual living spaces rather than treating every room the same, it's more customizable, more energy efficient and easier to install.
Whether it's a cold spot or hot spot or the entire home, our systems are versatile and perfectly suited for any cooling or heating occasion.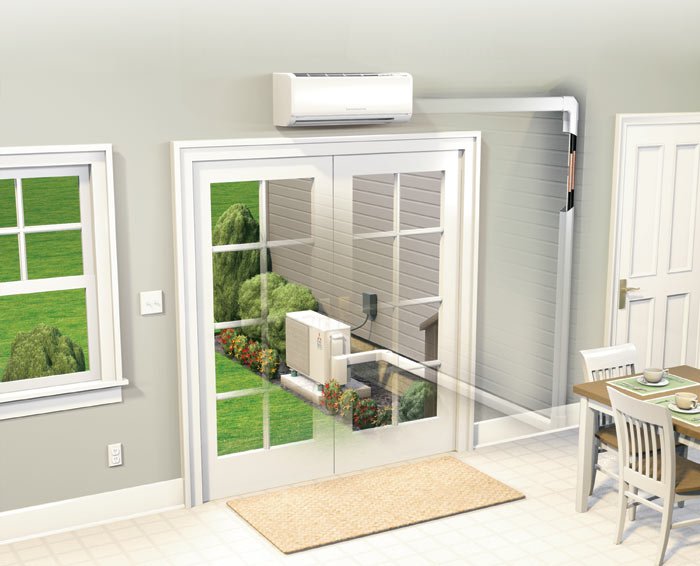 How Ductless System Works
Ductless systems move refrigerant directly to indoor the unit through small lines. Each room or living space has its own indoor unit and wireless controller. Here's how the system works in a single-room application.
Indoor Unit uses refrigerant to cool or heat air and quietly distributes it where you need it in the living space.
Outdoor Unit has a variable-speed compressor that sends just the right amount of refrigerant to the indoor unit, allowing perfect comfort and no temperature swings.
Wireless Control Unit allows you to adjust temperature, fan speed, and more… at the touch of a button.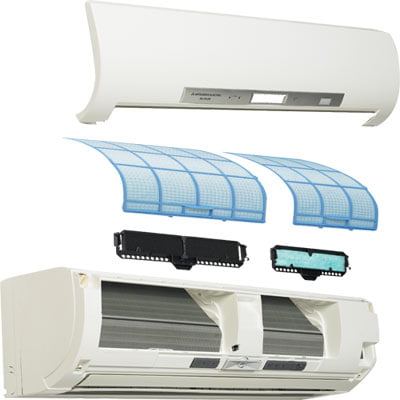 Air Filtration
Mitsubishi Electric cooling and heating systems use a sophisticated multi-part filtration system to reduce odors & contaminants such as allergens, viruses and bacteria. This combination of filters provides a healthier breathing environment for the home.
Hybrid filter absorbs odor-causing gases.
Blue-enzyme, anti-allergen filter on select models reduces germs, bacteria and viruses and helps trap dust, pollens, mites and other particles that plague allergy sufferers.
With regular cleaning, filters can last up to 10 years.
Filters are easy to clean and maintain; you can do it in a matter of minutes.