Air Conditioning Installation in West Los Angeles, CA
When it comes to air conditioning installation in West Los Angeles, CA, there are a variety of factors to consider. With hot and dry summers, it's important to have a properly functioning air conditioning system that can keep your home or business cool and comfortable. At Lenco Heating & Air Conditioning, we specialize in providing professional air conditioning installation services to meet the unique needs of our West LA customers.
Our team of experienced technicians begins every installation project with a thorough assessment of your space to determine the appropriate size and type of air conditioning unit needed. We offer a range of energy-efficient units from top brands, and our team can help you choose the best option for your needs and budget. We also take into account the layout of your space and any existing ductwork, ensuring that your new system is installed to operate at peak efficiency.
At Lenco, we understand that air conditioning installation can be a significant investment. That's why we offer financing options to help you spread out the cost of your new system. Our team can provide you with information on available financing plans and help you choose the best option for your budget.
Our installation services are backed by our satisfaction guarantee, so you can rest assured that your new air conditioning system will be installed with the utmost care and attention to detail. We also offer ongoing maintenance and repair services to keep your system running smoothly and efficiently.
In addition to providing expert installation services, our team at Lenco is committed to providing exceptional customer service. We strive to communicate clearly with our customers throughout the installation process, answering any questions you may have and ensuring that you are fully satisfied with the end result.
Whether you're looking to upgrade an existing air conditioning system or install a new one, Lenco is here to help. With our years of experience and commitment to quality, you can trust us to provide the best air conditioning installation services in West Los Angeles, CA. Contact us today to schedule your installation appointment and start enjoying a cool, comfortable living or working space.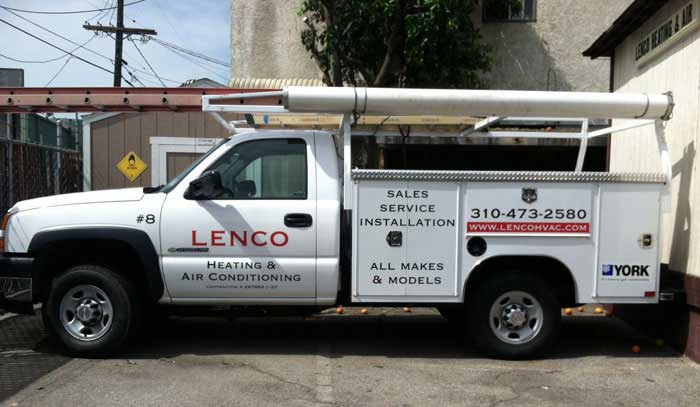 Get an Estimate for Air Conditioning Installation in West LA