Furnace Repair in Beverly Hills, CA
Lenco Heating & Air Conditioning has been providing furnace repair in Beverly Hills since 1969. We expertly repair all makes, models & brands of furnaces.
When your furnace stops in the dead of winter, Lenco Heating & Air Conditioning is ready to spring into action and quickly provide furnace repair in Beverly Hills, CA.
We repair and service all makes and models of furnaces. If your furnace cannot be repaired, we can recommend the right furnace replacement for your home and budget.
Our trucks is well-equipped with all the tools and equipment needed to repair any make, model or brand of furnace, so your repair can be taken care of quickly and efficiently.
Our furnace repair experts have been keeping families comfortable in Beverly Hills, CA since 1969!
Quality Furnace Repair
Lenco has fixed furnace problems large & small in Beverly Hills, CA since 1969. If you have noticed signs of stress on your furnace or are experiencing a unit failure, we can be at your home promptly to diagnose and solve your problem. We are dedicated to our customers' comfort and complete satisfaction, and guarantee the lasting quality of all our furnace repairs.
Alan Z.
I recently had a stellar experience using Lenco Heating and Air.I wanted to upgrade my aging forced-air heating unit with a newer, more efficient system. I had both logistic and financial constraints that Lenco was able to accommodate. Their bid was competitive, they arrived precisely as planned, finished on schedule and left the house clean of any debris. Javier and his crew worked in a very diligent and professional fashion while politely putting up with my fastidiousness. Once the system was installed it required a bit of fine tuning. Mike came back promptly to work out the few kinks that needed to be ironed out with a patient finesse.It's rare to get a competitive price, quality work and timely service but I feel I got all three with Lenco. I would highly recommend.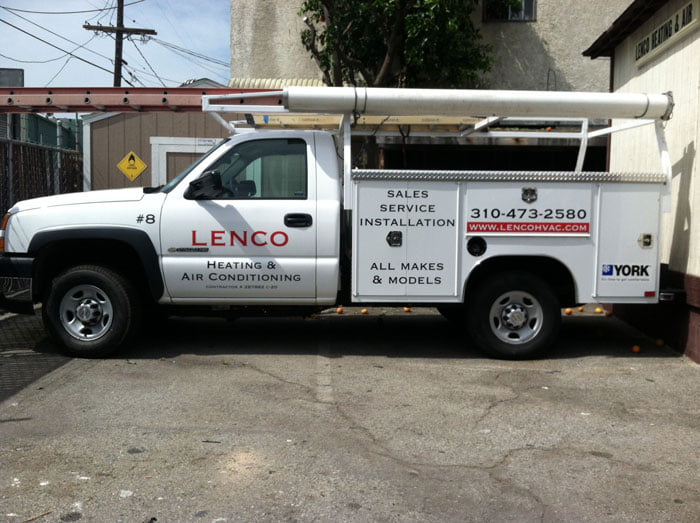 Contact Us For Furnace Repair
in Beverly Hills, CA