Heating Repair in Los Angeles, CA
We provide heating repair, installation and maintenance services for all makes & models of furnaces. You can trust Lenco Heating & Air Conditioning when it comes to furnace repair. We've been repairing heating systems in Los Angeles since 1969.
Fixing furnaces is what we do best.
Since 1969, Lenco has been providing heating repair for all furnaces so that you can keep comfortable. With our extensive experience & training we will quickly repair your heater. Our trucks are stocked with parts so most times we can repair on the spot.
No job is too big or too small for the heating repair experts at Lenco! We provide you with a professional diagnostic evaluation of your specific heating problem and fix it right the first time.
Heating Maintenance Matters.
Regular maintenance of your heating system helps ensure efficiency & minimizing the cost of operation. It can also keep your heater running during the winter when it matters most. Lenco can catch potential repairs before they occur with regular HVAC maintenance.
Expert Heating Repair – Satisfaction Guaranteed
Don't let your heating system leave you cold this winter. The heating experts at Lenco can take care of you when you need furnace repair in Los Angeles, CA.
When your furnace turn on, you might be able to take care of this problem on your own. Review the checklist below.
Check these things before you call:
If your furnace still isn't working right, give us a call.
I called for service with my heat not working and in less than three hours from my call my heat was fixed, my family was happy, and I'm the hero. Thanks for the great service.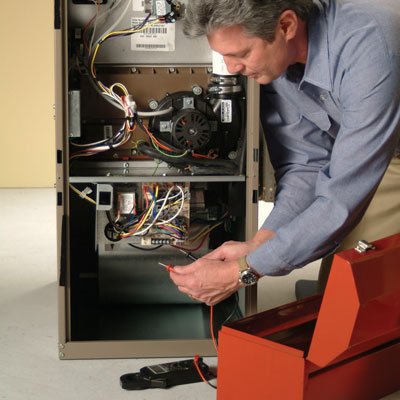 CONTACT US
for heating repair