Air Conditioning Installation
A maintained air conditioner can last up to 15 years or more. Sooner or later, your home's cooling system will need to replaced. If your air conditioning system has begun to make noises, needs frequent and costly repairs, or is starting to use more energy, it may be time to replace it. A cooling professional from Lenco can confirm whether it is more cost-effective to repair or buy a new one. We will guide you through the selection and installation process.
Lenco has installed air conditioning systems in the Los Angeles County since 1969. Our technicians have experience working with many different types and brands of air conditioning systems. Read reviews from satisfied customers who will confirm that not only will we complete your installation job quickly, but our technicians will always be professional, courteous, and happy to help.
Remember that a free estimate from Lenco Heating & Air Conditioning is not just a price tag, but rather great advice built from our experience in the HVAC field. Additionally we view each customer as unique, and we do not apply cookie cutter solutions across the board. Instead, free estimates from us are centered around the uniqueness of your specific air conditioning, heating or indoor air quality requirements.
We install air conditioners, heat pumps & mini splits.
Our service area includes: Santa Monica, Culver City, Pacific Palisades, Beverly Hills and Los Angeles county.
Air Conditioning Financing
Financing your heating and air conditioning purchase is a great way to offset your initial investment. Financing provides you with flexible programs and payment options for the home comfort solution that suits and satisfies your entire family's heating, cooling and indoor air quality needs.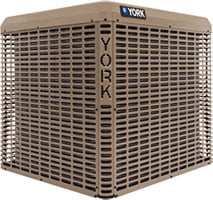 YORK® Split System Air Conditioners
Since 1874, YORK® has been providing air quality solutions for some of the most complex structures in the world. Today, we're keeping families comfortable in homes across the country. Our latest generation of air conditioning units deliver remarkable efficiency, proven reliability and warranties that lead the industry.
FREE Estimate for Air Conditioning Installation