Los Angeles, CA Air Conditioning & Heating
Lenco offers residential and commercial HVAC services in Los Angeles, CA. As a York Certified Comfort Expert and a Mitsubishi Diamond Contractor, Lenco provides free estimates for heating and air conditioning installations and replacements. With years of experience, their professional HVAC contractors offer quality service at affordable prices, including service, repair, and installation. Lenco repairs, maintains, and installs all types and brands of heating and cooling systems, including air conditioning units, ductless mini-splits, heat pumps, and furnaces. Additionally, Lenco provides seasonal maintenance plans for all makes and models of heating and cooling equipment.
Los Angeles, CA Air conditioning Services
When it comes to air conditioning repair in Los Angeles, rest assured that you're in good hands with Lenco. Our A+ rating from The Better Business Bureau is a testament to our dedication to customer service. Our skilled technicians can handle any AC repairs on any model, using quality parts to ensure long-lasting repairs.
If your air conditioner is beyond repair, we also offer air conditioning installation in Los Angeles. We provide free estimates and strive to deliver exceptional installations at an affordable price. We understand that emergencies can happen at any time, and we'll be there for you when you need us most.
At Lenco, all of our AC services start with a thorough design process. We carefully plan each project, including replacements for cooling systems. We know that replacing an air conditioning system requires careful consideration and attention to detail.
Regular maintenance is key to keeping your heat pump or air conditioning system running efficiently and reliably. We offer seasonal maintenance and have the technical knowledge to maintain all makes and models of equipment. Trust Lenco to keep your system in top condition.
Ductless
Our air conditioning technicians are dedicated to providing a seamless installation experience for your new ductless mini split system in Los Angeles, CA. We understand the importance of minimizing disruption to your home and daily routine. We offer installations for a range of ductless mini splits in Los Angeles, CA, which require no duct work as they are installed as individual units. If you have an existing forced air system with poor duct conditions, ductless mini splits can be a great alternative to replacing or sealing the ducts. With a ductless mini split, you can enjoy an energy-efficient way to heat and cool your home, with the added bonus of zone control. Our team can assist you in selecting the number of units needed and their optimal locations. We also install thermostats that are compatible with a variety of ductless heat pump models.
Heating
We make taking care of all your heating services easy, whether you need a new furnace installation, minor repairs, or regular maintenance. Our goal is to create a long-lasting relationship with you and your family, providing reliable and fast service that you can depend on. We offer the highest quality services at a great price, with technicians who are dedicated to delivering the best possible customer experience every time.
Our experienced technicians can quickly and reliably repair any make or model of furnace in Los Angeles. They are NATE certified and trained to diagnose and repair all major brands of furnaces, even if we did not install them. We keep an extensive stock of parts in our service trucks, ensuring that most commonly needed parts are readily available.
We have been providing dependable furnace installations to a wide variety of clients in Los Angeles for decades. Your home's ability to heat and cool itself is important, and ensuring that its equipment is properly functioning and in good repair is an important part of regular upkeep. Before winter arrives, it's essential to make sure that your heating system is in the best shape possible. Our technicians can help you choose the right furnace for your home and install it with minimum disruption to your daily routine. Keeping your energy consumption low and your costs under control is easy when you work with us.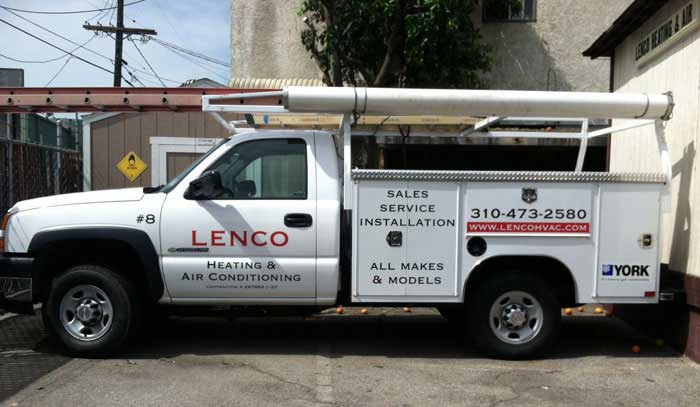 For air conditioning & heating services